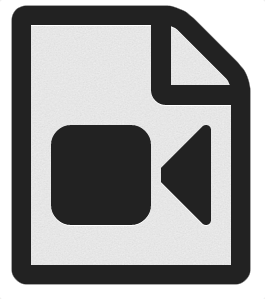 Jesse H. Jones Library Dedication, workprint, color
AVF.IC002.005
ファイル
1973 May 25
This 16mm color film is a workprint with no sound. It records the dedication ceremony of an expansion to the Jesse H. Jones Library, home of the Houston Academy of Medicine-Texas Medical Center Library, on May 25, 1973.
(0:01) The film opens with images of people milling about. Some of them are holding scissors and ribbons.
(0:16) The film cuts to two men in front of the Library building doors, exchanging a ceremonial key.
(0:23) The next segment cuts to a stage with a podium and microphone in front of Library. There are images of people walking around, seemingly in preparation for the event.
(0:31) As this segment begins, the event is underway. A man stands speaking at the podium, with others seated behind him on stage. The Library is visible in the background.
(1:10) A plaque honoring John T. Armstrong, MD is unveiled.
(1:36) Presentation of a portrait--a drawing of a man's head in three-quarter profile.
(2:10) TMC President Richard T. Eastwood is presented with a framed text, which appears to be a resolution by the Houston Academy of Medicine.
(2:29) As the program continues, the film cuts from a close-up on the activity on stage to several wider views also showing the stage as well as the seated audience in front of the Jones Library exterior.
Note: This workprint corresponds to the original film AVF-IC002-006. It contains the same scenes at the original, but the first two scenes of this workprint appear at the end of the original.
無題