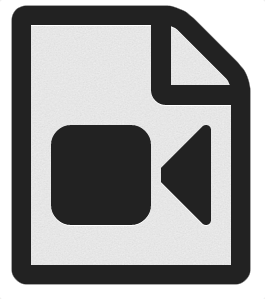 Jesse H. Jones Library Groundbreaking, original footage, color
AVF.IC002.008
ファイル
1973 May 25
This 16mm color film is an original with no sound. It records the groundbreaking ceremony of an expansion to the Jesse H. Jones Library, home of the Houston Academy of Medicine-Texas Medical Center Library, on May 25, 1973. The film opens with a very brief shot of three men seated in chairs conversing. The men may be Dr. Frederick C. Elliott, William B. Bates, and W. Leland Anderson. Beyond them stands the Library, a podium, an easel, and ceremonial shovels in the ground.
(0:04) The film cuts to TMC President Richard T. Eastwood speaking at the podium in front of the Library.
(0:13) The film focuses on the ceremonial shovels in the disturbed earth, before panning out to show Eastwood, the seated audience, the Library exterior, and the easel with an image, presumably of the Library expansion.
(0:29) In this segment a new, unidentified speaker is at the podium.
(1:02) Richard Lyders speaks at the podium.
(1:12) The film cuts to Eastwood and two other men with the shovels for the ceremonial groundbreaking.
(1:29) William Bates and two other men then use the shoves to continue breaking ground.
(1:54) A group of other men then take their turns breaking ground.
(2:38) A different group of men take their turns with the shovels.
(2:55) Frederick Elliott shovels dirt alongside Richard Eastwood and another man as William Bates and another man look on.
(3:06) The film cuts to a bulldozer beginning to tear up the turf.
(3:40) Three unidentified men break ground with the shovels.
(3:49) In a segment shot from behind the podium, the camera pans across the greenspace where the event was held as people walk around.
Note: This workprint corresponds to the original film AVF-IC002-008. The two appear to be identical, save for a slight difference in timing.
無題