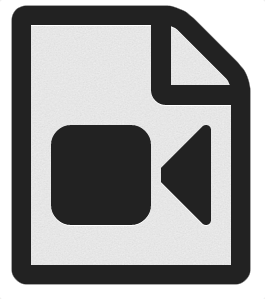 Interview with Richard S. Ruiz, MD
A Conversation with Richard S. Ruiz, MD. with N. Don Macon. Produced by UT/TV Houston, The University of Texas Health Science Center at Houston. Copyright 1911. 1/22/1991. Runtime is 29:52 minutes.
(0:33) Don Macon introduces the program as part of a series on the history of the Texas Medical Center. He introduces the interviewee, Dr. Richard Ruiz, Director of the Hermann Eye Center and Professor and Chairman of Ophthalmology at The University of Texas Medical School. He notes that Dr. Ruiz is a native Houstonian, whose father had also been a physician in Houston. Dr. Ruiz shares some details of his upbringing and education.
(1:53) Ruiz elaborates on his decision to become a doctor and his experience at the UT Medical Branch in Galveston, where he graduated in 1957. He recounts faculty members who were there at the time, like Chauncey Leake, Truman Blocker, and Raymond Gregory.
(3:48) He discusses his selection of a specialty. He had been interested being an internist and spent time at Mylie Durham's family practice. He decided on a surgical specialty, started his internship at Hermann, and eventually chose to focus on the eye.
(4:59) Ruiz discusses physicians at Hermann at the time of his internship, including Director Leigh Crozier.
(6:22) He elaborates on his selection of ophthalmology as a specialty. He cites the influence of several physicians. He speaks about the current state of getting into ophthalmology programs.
(8:27) Ruiz speaks about his next steps: interning at Hermann, going to Wayne State University in Detroit, completing a retina fellowship at Harvard, and then returning to Houston.
(8:47) He discusses moving into the Herman Professional Building and setting up his practice in Houston. He speaks further about his involvement at Hermann, including in the Residency Training Program. He mentions work at St. Joseph's, Jefferson Davis/Ben Taub, Baylor College of Medicine, and in Galveston.
(11:26) Ruiz describes an opportunity he had to lead the Ophthalmology Department in Galveston. He reports declining the chance, citing his deep investment and involvement in Houston.
(12:24) He discusses getting involved at M. D. Anderson. He was asked to be Chief of Ophthalmology at Hermann in 1967. He speaks more about forming a group, naming Charlie Russo, Malcom Mazow, Bob Stewart, and Bob Wilkins.
(14:34) From there he relates the development of the Hermann Eye Center. He stresses the role of technology. He also speaks to the politics of its creation and relationship to the medical school. He cites the support of various foundations in raising funds.
(19:40) Ruiz further describes the structure and operations of the Hermann Eye Center. He speaks about the Houston Eye Associates.
(22:15) He speaks to the Eye Center's service to Hermann Hospital. He highlights the Hermann Eye Fund and how the Center handles indigent patients.
(23:34) He discusses Truman Blocker's time in Houston and his support for the Eye Center.
(27:14) Ruiz discusses his children and their careers.
(28:32) Macon concludes the interview congratulating Ruiz for his accomplishments.
Ruiz, Richard S.