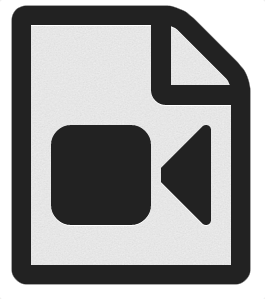 Campaign for Life Internal Fundraising Video
This 16mm film is a color projection print with sound running 11:28 minutes. The film is targeted at Hermann Hospital employees, encouraging the to donate to the Hospital's fundraising campaign for the construction of a new pavilion.
(0:11) Film opens, "For More Than 100,000 Life Began at Hermann Hospital. For Countless Others, Life Was Given A Fresh, New Start." Montage of Hermann Hospital scenes.
(0:45) Introduction by Steve Smith, reflecting on George Hemann's dream and a list of "firsts" at Hermann Hospital.
(2:24) Ruth Anderson, 26 years of service – retired, reflects on changes and contributions
(3:18) Smith speaks in front of the Roberton Pavilion
(3:37) Pappy Selph, Cardiac Patient interview, fiddle playing
(4:03) Smith introduces the proposed new pavilion
(5:08) Bill McDonald, Vice-President & Chief Operating Officer highlights Hermann's tradition and the value of the new facility
(5:27) Lynn Walts, Vice-President of Operations, highlights the need for the new facility
(5:55) Smith shares the plan for a renovated Roberts Pavilion
(6:19) Walts continues discussing the vision for the new facility
(6:33) Smith, standing beside the Life Flight Helicopter, shares the fundraising goal: $100 million dollars
(6:50) A request for funds is targeted to Hermann employees, as images of employees working at Hermann are shown. The Employee Participation Plan is touted. Smith appears in the lobby/courtyard discussing the plan.
(8:13) Robert Creasy, MD, Chief of OB/GYN Services talks about the Employee Participation Plan.
(8:50) A new donor wall is highlighted.
(9:16) Smith appears by the statue of George Hermann in Hermann Park, extoling the importance of Hermann employees
(9:30) Walter Mischer, Chairman of the Board/CEO, speaks about the value of employees
(9:55) Pam MacFarland, 5 years of service, also speaks about Hermann employees
(10:09) Freddie Knockless, 5 years of service, speaks about giving and about Hermann employees
(10:22) Joe Escalante, 15 years of service, speaks about a premature baby's birth at Hermann
(10:36) Smith concludes the program from the Hermann courtyard. He reports that Hermann patients say "thank you," as images of patients and staff are shown.