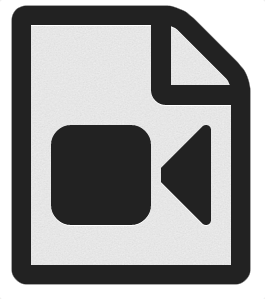 Interview with Carmen Annes Dias Prudente
An interview with Mrs. Carmen Annes Dias Prudente by Don Macon. MDAH Master #743-1-77. 6/3/1977. Runtime is 25:18 minutes.
(0:09) Don Macon introduces the "Video Profiles" program and Mrs. Carmen Annes Dias Prudente from the Foundation Antonio Prudente in Brazil.
(1:50) Prudente discusses her family history, meeting her husband, Dr. Antonio Prudente, and efforts against cancer in Sao Paulo, Brazil. After her husband's death, the association they established was named the Foundation Antonio Prudente. She is in charge of the volunteers there.
(5:30) She elaborates on grants and fundraising efforts to support their movement. She discusses the hospital, its operations, and its clientele. She stresses the large percentage of poor patients seen by the hospital and the quality of care across all populations.
(9:06) Prudente speaks about the training requirements for volunteers.
(11:43) She speaks about Sao Paulo's pollution, population, geography, and climate.
(14:55) Prudente reports the hospital has 324 beds and 186 volunteers. She describes their pink uniform with a rosebud symbolizing hope. She describes her philosophy for volunteers—always showing hope.
(17:21) She adds that her volunteers are mostly women, but some men are involved in the religious department, and children are involved in fundraising. She discusses volunteer activities and recruitment.
(20:35) She tells the story of a young boy who came to visit the hospital.
(24:04) Macon concludes the interview.
Prudente, Carmen Annes-Dias